LTL (Less than Truck Load)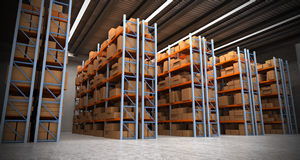 Pioneer has been a leader in load to ride ltl since 1974. This reduces days of service by as much as 30%, and claims down to near zero.
We have a wide range of carriers in or database, as well as agents and TSA agents to deliver both to industry and airport.
Truckload
Pioneer is both registered as Motor Carrier and Broker, giving the advantage of both asset based equipment and brokerage with access to over 5000 carriers. Our unique software enables tracking from door to door. Over forty years in business allows us partnership with the most dependable carriers, giving our customers the most reliable service at the best price.
Air Freight
Because we are a TSA approved company, we control your shipments from pickup to delivery. We service domestic airfreight from coast to coast and international destinations including clearing agents in Europe and The Far East.
Rail Services
Our contracts with numerous rail providers allow for the most competitive pricing nationwide. For clients with extra time to ship, this is a perfect option to save money.
Shipping Personal Management
Pioneer Logistics offers onsite personnel to assist with all shipping needs. For more information please contact us.
Expedited Service
Our expedited service includes:  Teams, vans, and guaranteed days of service.
Fulfillment and Warehousing
Distributions, kitting, mail packaging, reverse logistics are handled in our secure and temperature controlled facility.